Sustainable design with your earth & health in mind. Transforming spaces. Transforming lives.
Our company was started in 1940s by Late Mr. N.C.John who was an enthusiastic industrialist and a visionary. Started with a single product of Woven Coir Matting, the company has now emerged as an integrated floor covering manufacturer with customers in more than 35 countries. NCJ has an extensive range of natural fibre floor coverings– both traditional and contemporary manufactured with state-of-the art machineries. The strength of NCJ is built around its Management, Production & Quality teams with a blend of youth and experience.
From birth during the heydays of Indian independence to the clarion call to self sufficiency in the Sixties and our re-invention into the 21st century in economically liberalised India, we have been part of the historic forces at work, growing from strength to strength.
Sisal manufacturing started
ISO 9001-2000 Certification
Major expansion at Tuticorin location
PVC tufting unit at Tuticorin - Joint Venture with European partners
Jacquard looms of Belgian origin installed
5th manufacturing facility in Tuticorin for Door mats
100 printing stations, under one roof
In-house Phthalate free rubber mat production unit
Expanded from 100 to 140 printing stations
NATIONAL AWARD FOR LARGEST EXPORTER OF COIR FLOOR COVERING PRODUCTS FOR TWO YEARS
1.3Million Sqft Infrastructure facility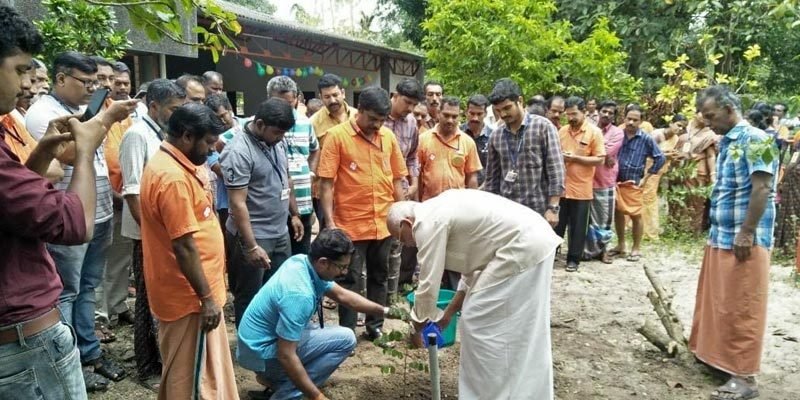 Regular financial assistance to indigent people to address their Medicare needs. There was plan of funding the dialysis unit Organized Medical Camps
Infrastructure needs of selected schools in the local district addressed.
We also supported financially challenged students to continue their education on an ongoing basis. This was by providing such students own Smart phones to enable them connect with On line class rooms which is the norms during the pandemic times.
we are providing funds to schools which is distributed to students who are in need of financial assistance, and for books, uniform etc. this is done every year.
Funded sports events for Differently Able children
The state of Kerala, in the last few years, went through multiple natural disasters followed by the current Covid pandemic. We financially supported relief efforts in coordination with local government and non government organisations. Food aid to the poor sections of society on a continuing basis.